Your Child's First Trip To Oakdale Dental
Dental Health Of Children In Leicester
This is a very poor state of affairs given that dental decay is a completely preventable disease. Dental decay is also the number one reason why children are admitted to hospital and need a general anaesthetic. Over the last decade there has been a 24% increase in the number of tooth extractions on children aged five and under in the UK. We really want to do more to prevent this disease or at least treat it before it gets to the point where children are having to go into hospital.
Reducing Sugar Consumption
Often the most important factor is sugar intake and added sugar has found its way into almost all food, as well as it's use being normalised by a way of calming, entertaining or rewarding children. It is really important that we are not having sugar constantly throughout the day as this is definitely something that will predispose somebody to getting tooth decay.
It's never too early to get your child into the dentist. At the start the focus is on getting them used to coming in and seeing that it's a perfectly normal thing to do and not a scary event. Once children realise that there is nothing to be afraid of it sets up fantastic habits which will lead to them attending regularly for life and enjoying good dental health for life.
Fluoride intake is also important and having an appropriate amount of fluoride can definitely help to prevent tooth decay. Fluoride helps while the teeth are developing and also every day after the teeth have emerged through the gums. See your dentist so that they can give you tailored advice on fluoride use and other strategies.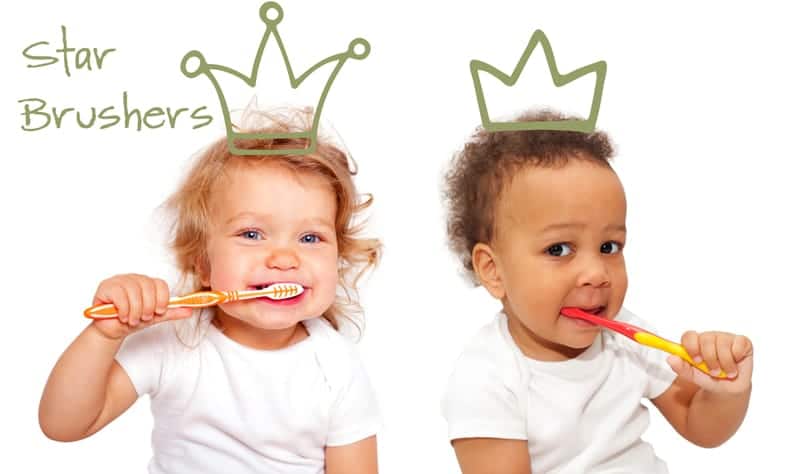 Oakdale Dental is committed to improving the dental health of children in Leicester.
Leicester has the highest rate of dental decay in children with
more than half of all children
with
decayed teeth
. 
To help give you some context Derby, as a comparison, only has a decay rate of 19%.
Oakdale Dental have special Children's Day events throughout the year.
Here are some photos from our last Kids Day. We're happy to say we had no tears from any of our young patients, and they are all excited about their next dental check-up! Please keep checking this page for all the latest news on our Kids Day events.
[et_pb_slick_loop_archive loop_layout="33457″ post_type="testimonial" posts_number="10″ offset_number="0″ include_tax="testimonial_cat" include_tax_terms="reviews-children-dentist-in-leicester" arrows="off" arrow_colour="#ffffff" dots="on" dot_colour="#ffffff" center_mode="off" autoplay="on" pause_on_hover="on" slides_to_show="2″ adaptive_height="off" vertical="off" fade="off" _builder_version="3.0.51″ disabled_on="on|on|off"]
[/et_pb_slick_loop_archive]
We Offer Appointments To Suit You