For all your cosmetic dental needs,
call Oakdale Dental today
and book an appointment
What Is Composite Bonding?
One Appointment
Teeth bonding, also known as dental bonding, is a quick cosmetic procedure for patients with minor tooth imperfections. It is a great way to achieve an instant smile makeover in only one appointment.
Natural Effect
The actual procedure involves slightly etching at the surface of the tooth and applying a tooth coloured resin to it. Your tooth is then shaped to get the desired result, after which the resin is set using an ultraviolet light. Our cosmetic dentist will ensure the results are natural-looking, and that they blend in with your other teeth.
Less than 30 Minutes
Depending on how many teeth need treatment, the procedure can take about 30 minutes. If you take good care of your teeth, the results of composite bonding can last for years.
An alternative option to composite bonding would be to have our same-day crowns, dental inlays or onlays, or even porcelain veneers. Book an appointment with our cosmetic dentist at Oakdale Dental to see which treatment would be the best option for your concerns.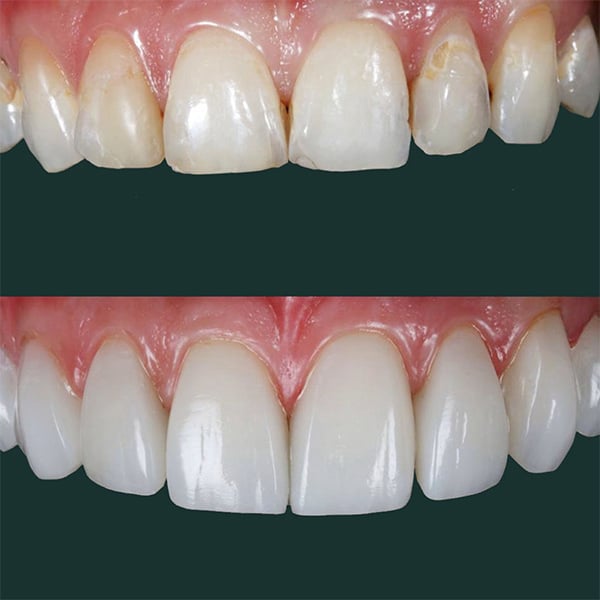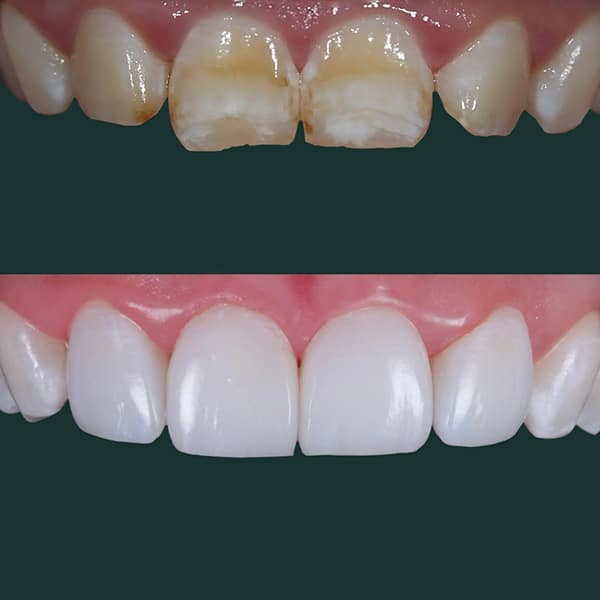 Tooth Repair Cases
In Leicester,
By Oakdale Dental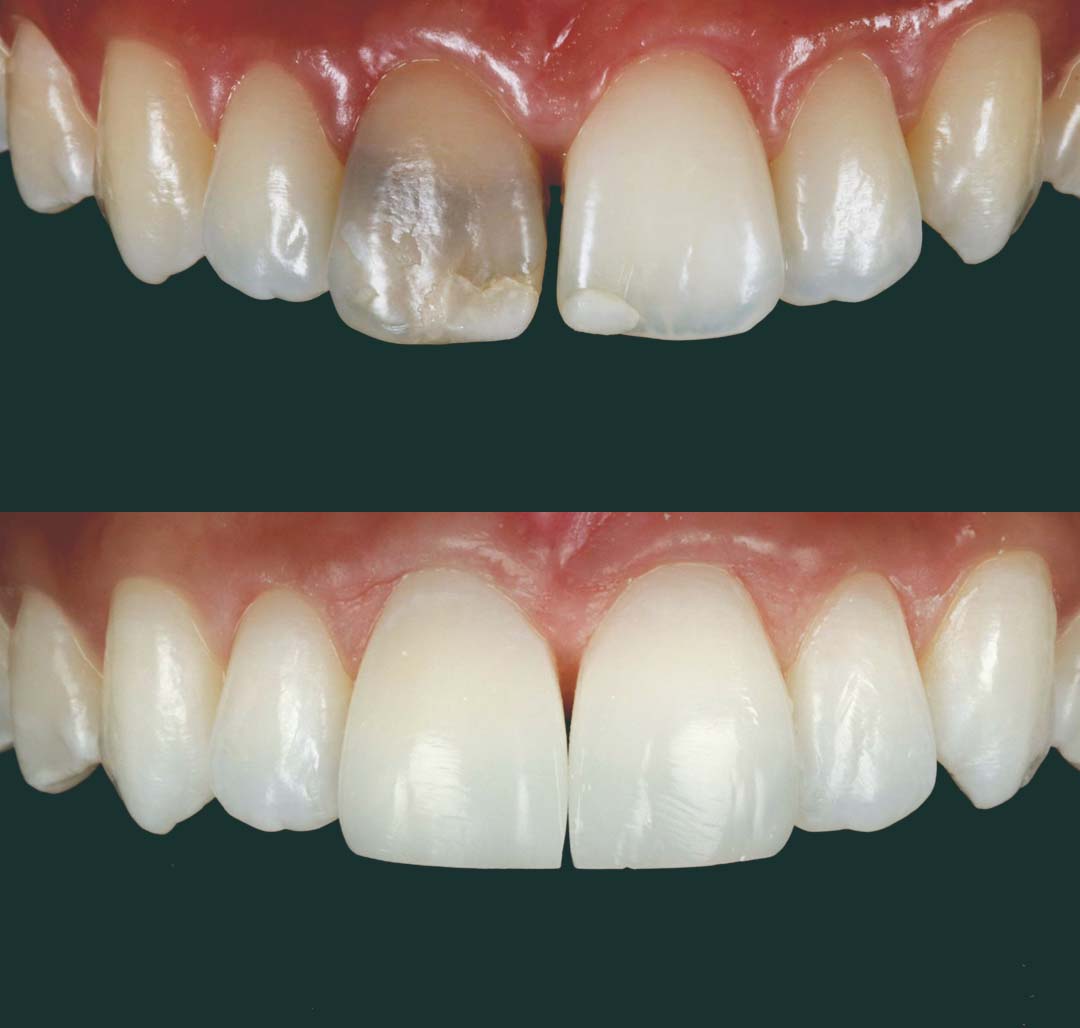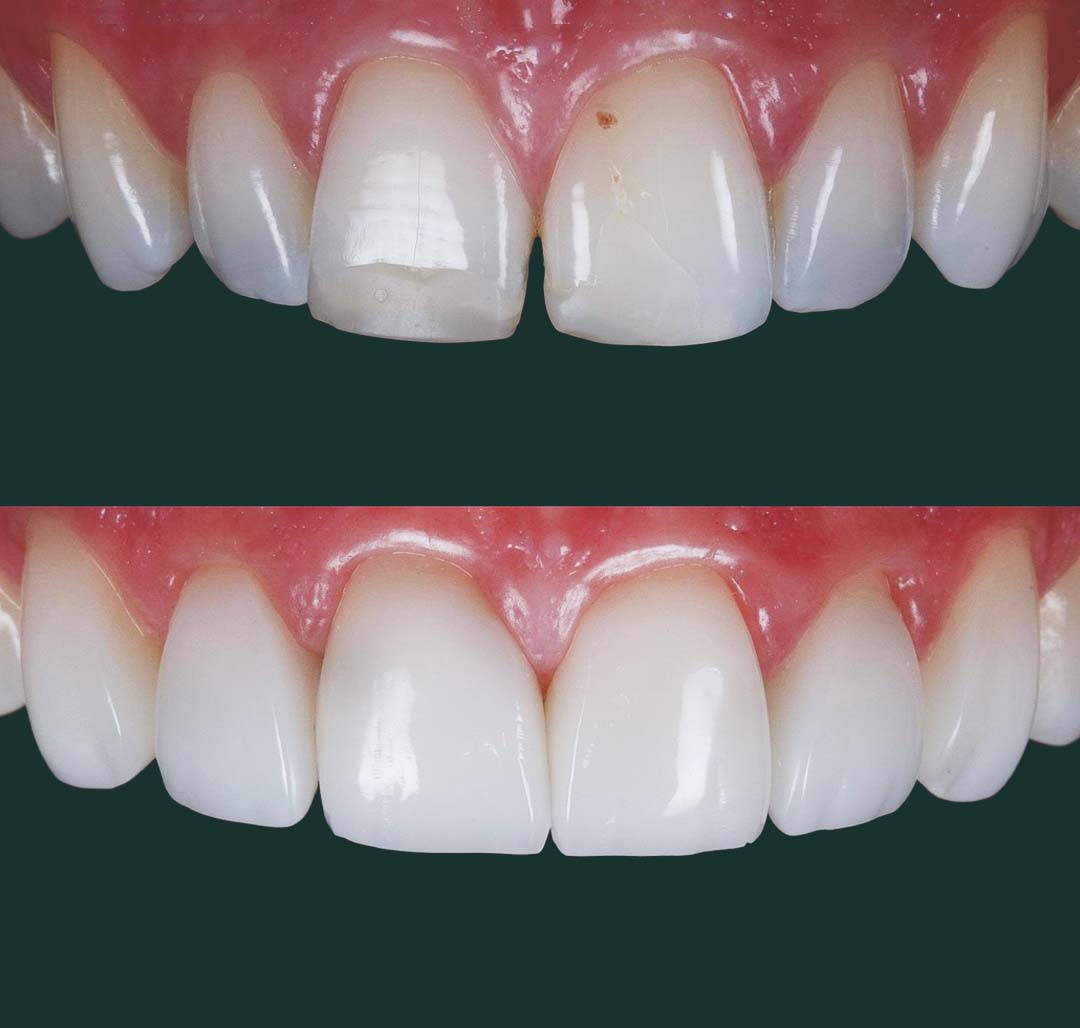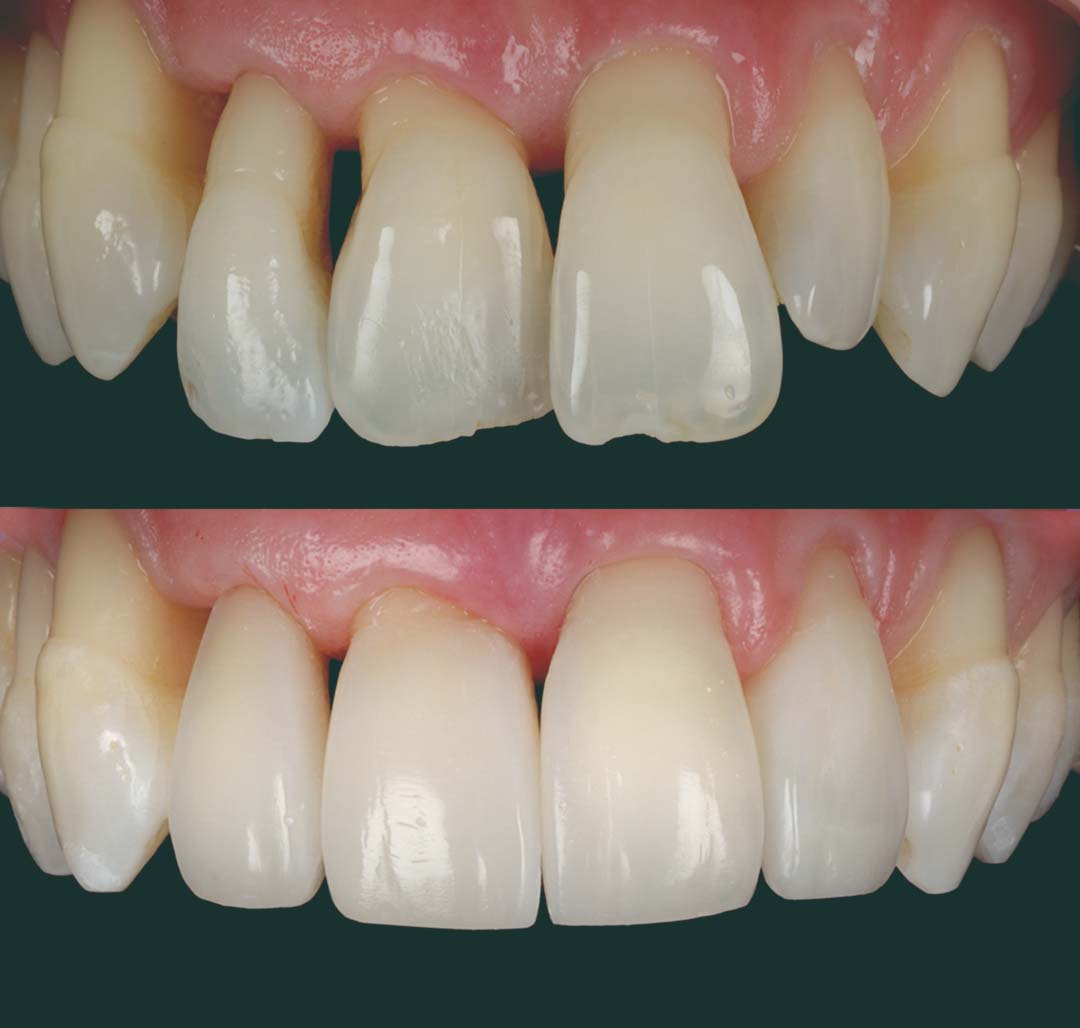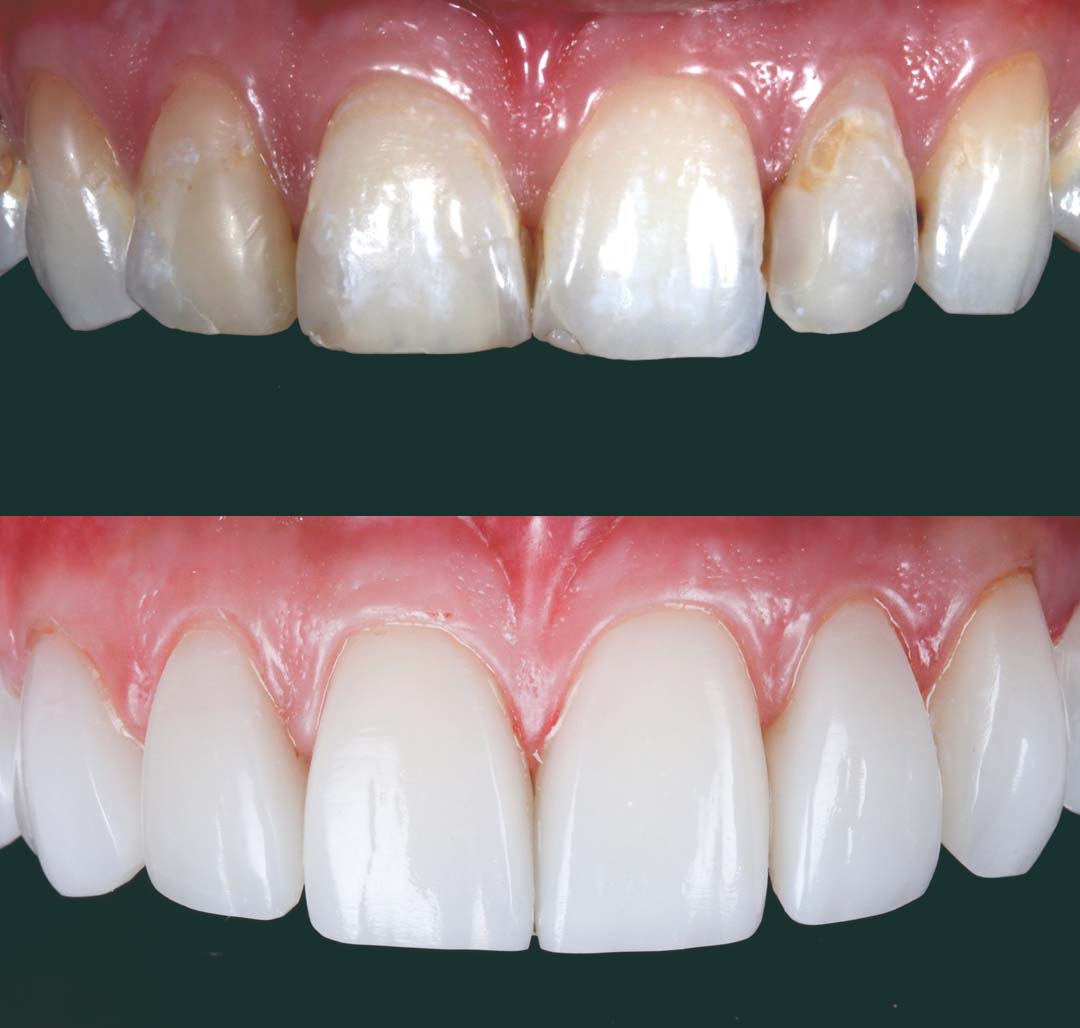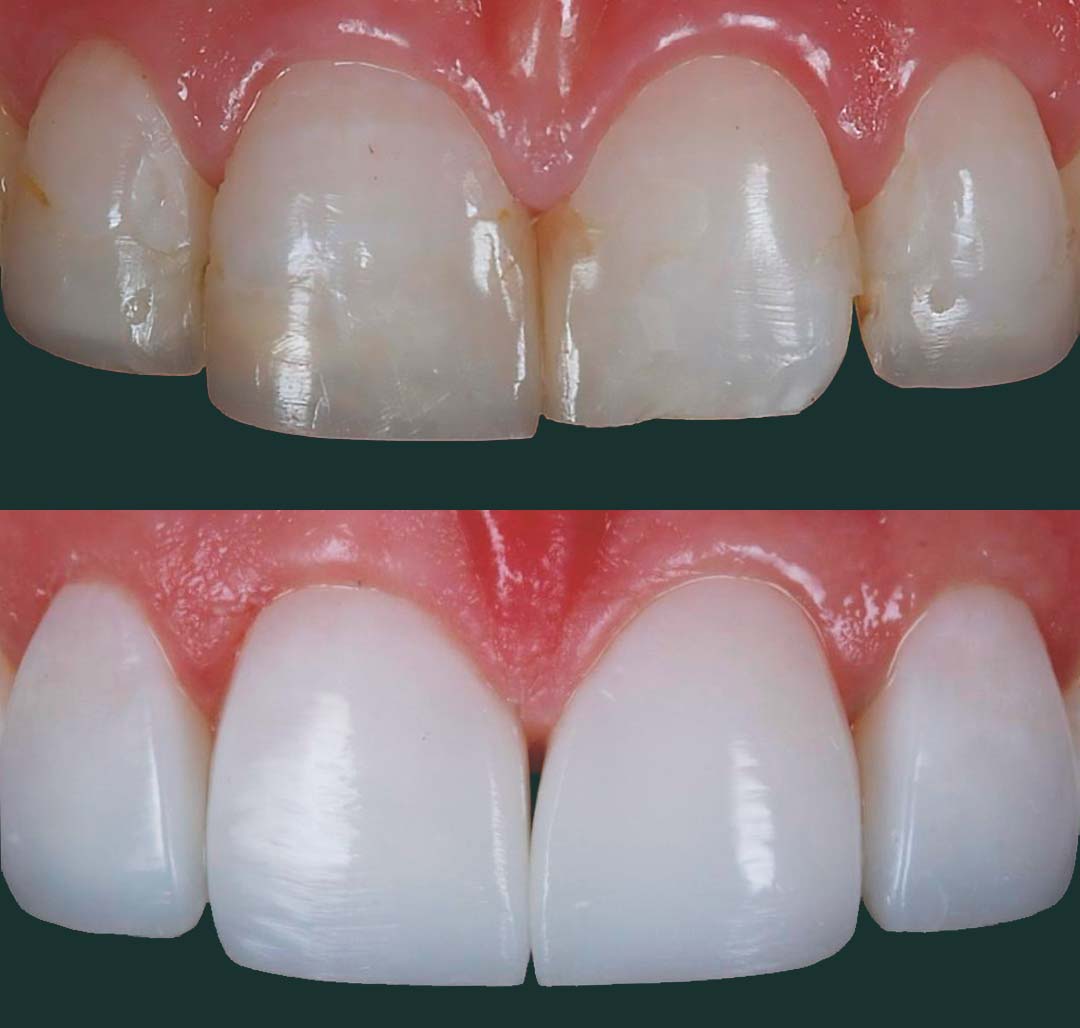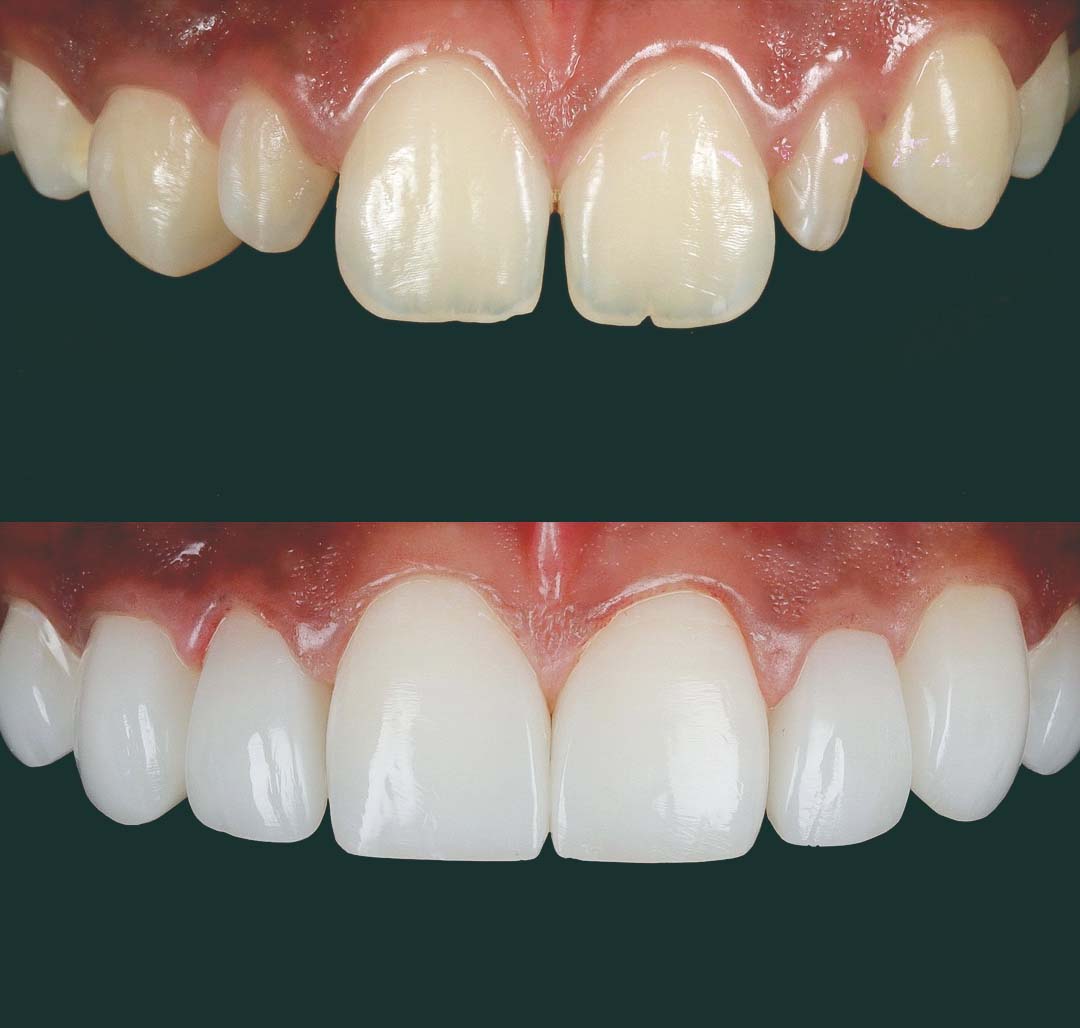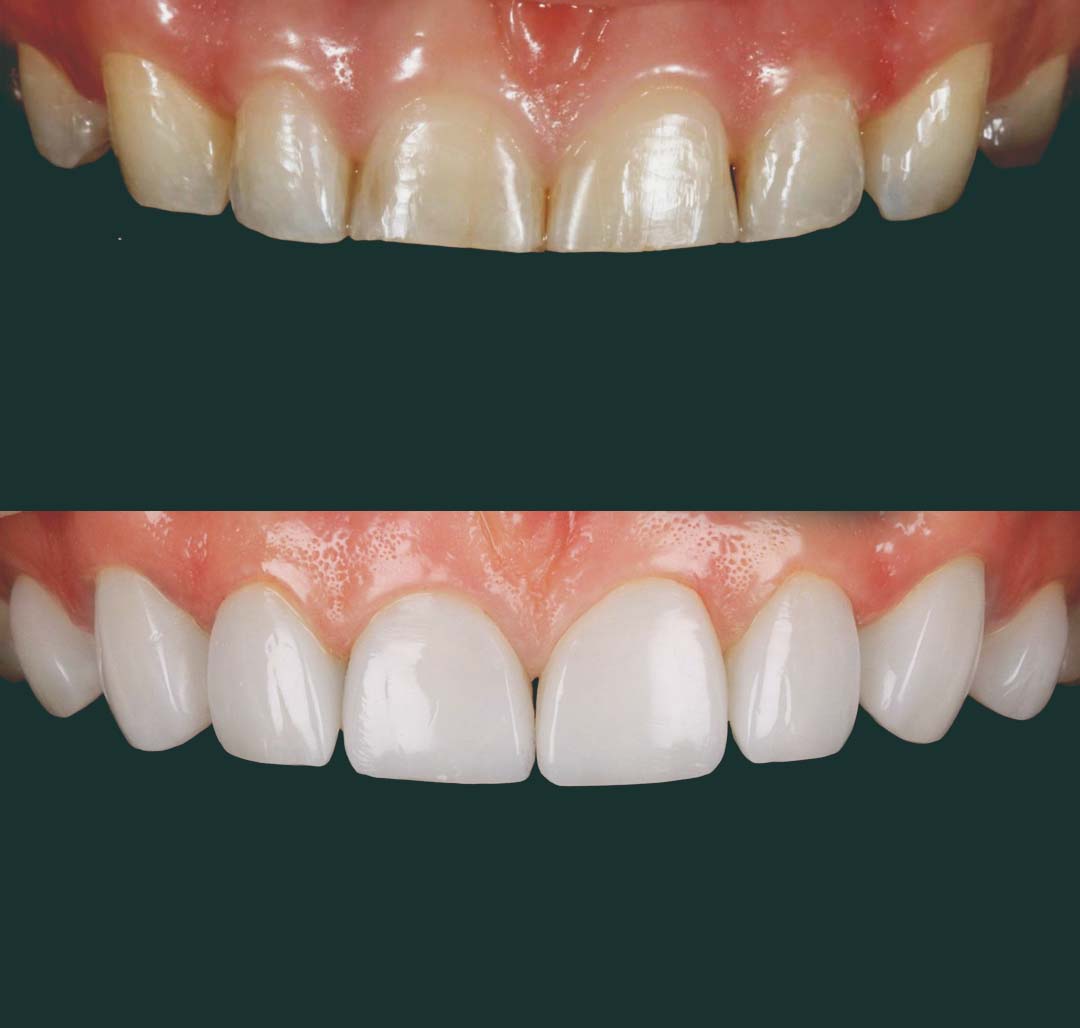 Book Today
A Free Consultation For Dental Bonding
Complete the form below, and we will call you to discuss your dental treatment options.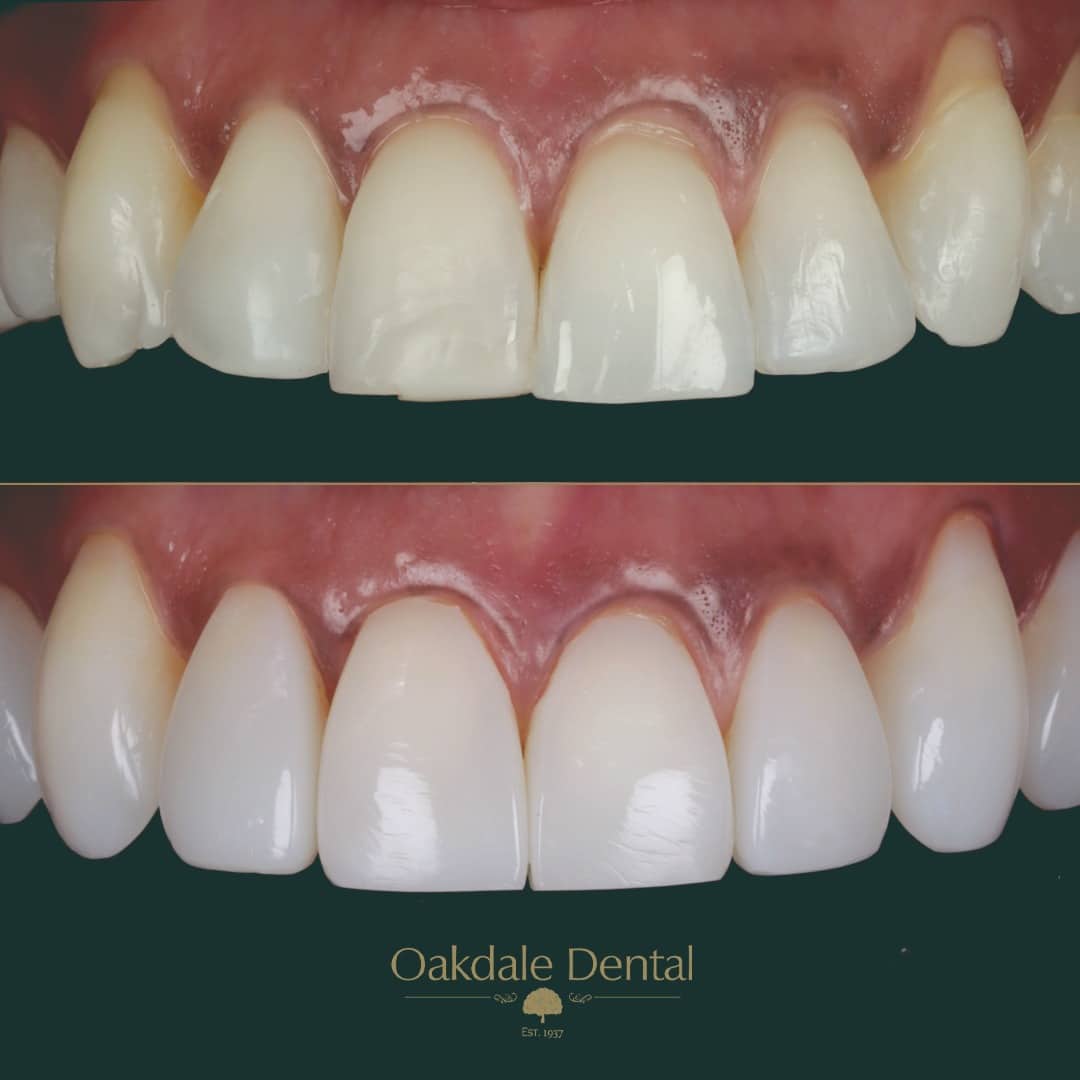 Teeth Contouring In Leicester
Teeth Contouring In Leicester
On some occasions, it may be necessary to re-shape the tips or the sides of a tooth slightly. This could be to make a tooth less pointy, or to level out small chips, smooth jagged edges, or even shorten the length of a tooth. This all helps to get a more even, symmetrical look to your smile at an affordable rate.
Teeth contouring is a skilled procedure that our cosmetic dentists use to correct minor imperfections on teeth that give an instant improvement to your smile.
Teeth contouring treatment is completed within minutes and can be used in conjunction with composite teeth bonding.
If you're interested in tooth bonding or tooth contouring to improve your smile, then please get in touch with Oakdale Dental today.
We make complex simple
From dental health to dental implants we make complex treatments simple.
Tell us what you want achieve and we do the rest.
Reasons to choose us