Dental Teeth Bonding Leicester
from £200 per tooth
Teeth Bonding In Leicester
For a quick smile makeover, book an appointment with our cosmetic dentist at Oakdale Dental today
Teeth bonding, also known as dental bonding, is a quick cosmetic procedure for patients with minor tooth imperfections. It is a great way to achieve an instant smile makeover in only one appointment.
The actual procedure involves slighting etching the surface of the tooth, and applying a tooth coloured resin to it. It is then shaped to get the desired result, after which the resin is set using an ultraviolet light. Our cosmetic dentist will ensure the final results are natural looking, and they match your existing teeth.
The whole procedure can take less than 30 minutes depending on how many teeth need treatment, and the results can last a few years depending on how well looked after the teeth are.
Repairing a chipped tooth
Concealing a cracked tooth
To change the shape of a tooth
To close spacing between teeth
A cost effect, cheaper solution compared to other options, from £200 per tooth
A quick solution, taking less than 30 minutes
No anaesthetic required as no pain
Only one visit required
Tooth Repair Cases In Leicester, By Oakdale Dental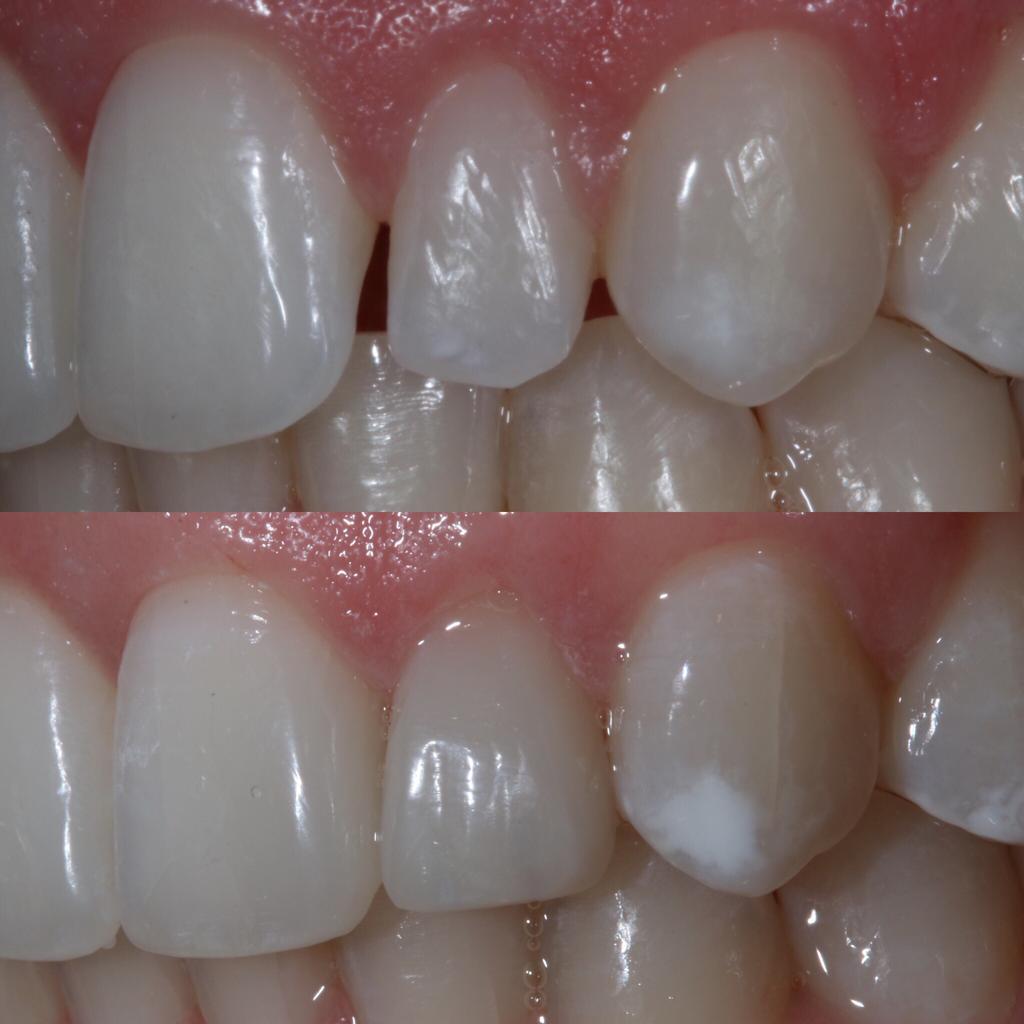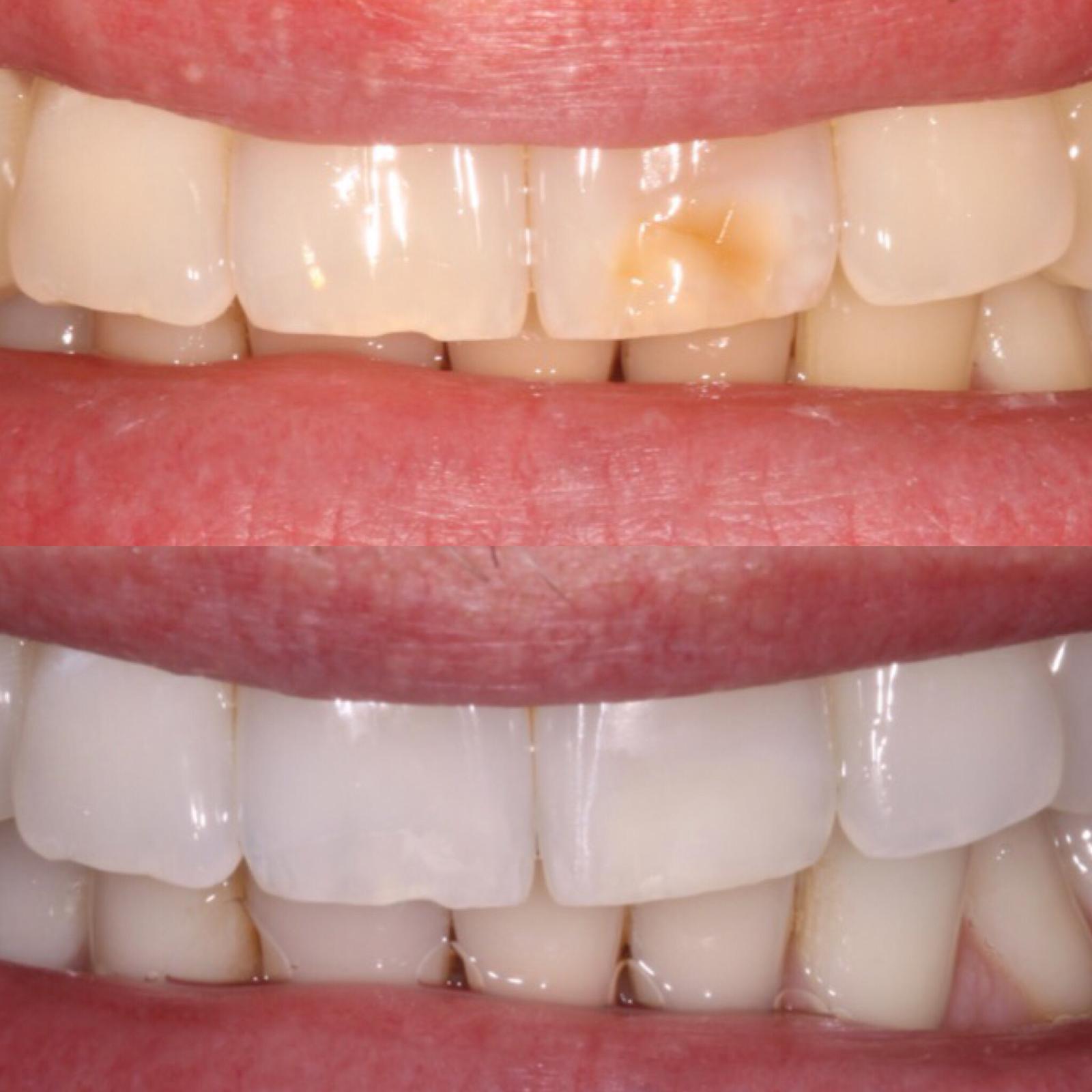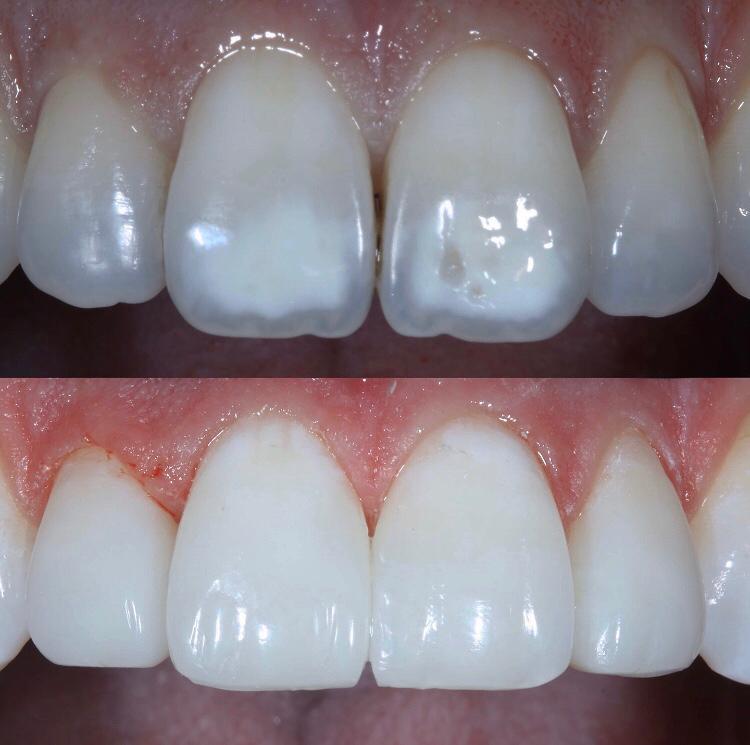 Book A Free Online Consultation For Dental Bonding
We understand that many patients are practicing social distancing, and may not want to visit the practice for dental consultations.
As a result, we've introduced e-consultations, eliminating any risk when discussing your dental treatment options.
Dental bonding for stained, chipped, discoloured or slightly uneven teeth

An alternative option to tooth bonding would be to have our same day crowns, dental inlays or onlays, or even porcelain veneers. Book an appointment with our cosmetic dentist at Oakdale Dental to see which treatment would be the best option for your concerns.
Teeth Contouring In Leicester
In some occasions, it may be necessary to reshape the tips or the sides of a tooth slightly. This could be to make a tooth less pointy, or levelling out small chips, smooth jagged edges, or even shortening a length slightly. This all helps to get a more even, symmetrical look to your smile, at an affordable rate.
It is a skilled procedure that our cosmetic dentists can offer patients with minor imperfections on their teeth, resulting in an instant smile improvement. As it could mean removing parts from a healthy tooth, patients shouldn't worry, as our dentists are experienced to only remove a minimal amount, before the patient experiences any sensitivity on the tooth. Treatment is also completed within minutes, and can be used in conjunction with composite teeth bonding.
If you're interested in having some tooth bonding or tooth contouring to improve your smile, then please get in touch with Oakdale Dental today.
We Offer Appointments To Suit You