Are your teeth stained, chipped, discoloured or slightly uneven?
Dental Veneers may be the right treatment for you
For all your cosmetic dental needs,
call Oakdale Dental today
and book an appointment
If your teeth are discoloured, chipped or malformed, there is often a conscious effort to avoid smiling and cover up to your teeth. Cosmetic treatment such as dental porcelain veneers can produce dramatic changes in your smile and appearance, which often results in improved self-esteem and confidence.
Dental veneers are wafer thin layers of bespoke porcelain that are placed over the surface of the tooth, to produce a natural-looking, straighter, whiter tooth.
They function just like a normal tooth when you bite or chew, however, they do not stain from drinking coffee, red wine, or smoking.
Uneven or mis-shaped teeth
Can mask discoloured teeth
For imperfections such as worn out tooth enamel, or white spots
Closes gaps and spaces on the front teeth (especially when orthodontic treatment such Six Month Smile ®
or Invisalign ® are not suitable)
Other areas where there are misaligned or crooked teeth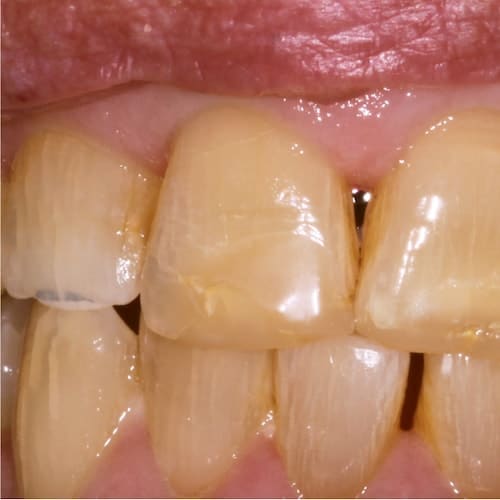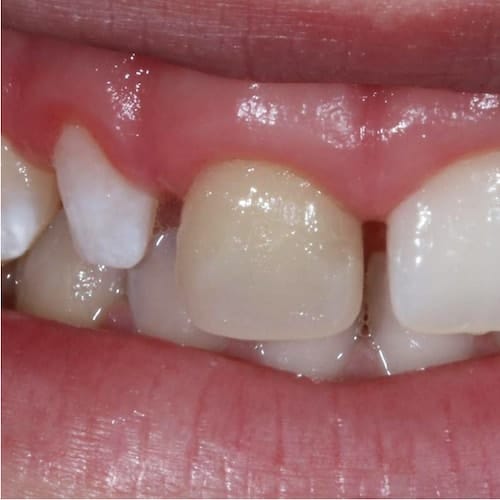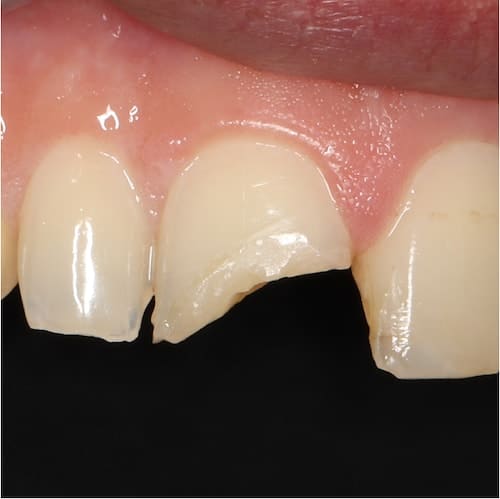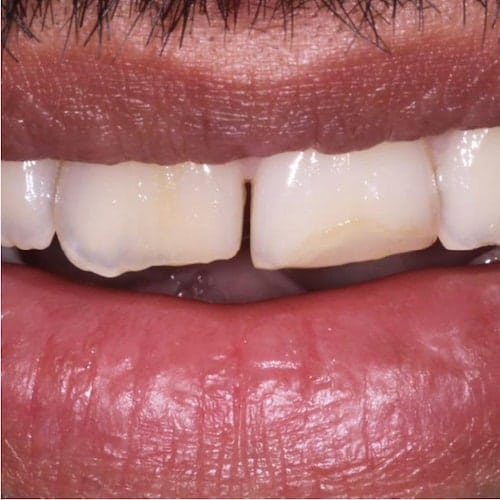 How much do veneers cost?
Tooth Repair Cases In Leicester, By Oakdale Dental

Book Today
A Free Consultation For Dental Veneers
We understand that many patients are practicing social distancing, and may not want to visit the practice for dental consultations.
As a result, we've introduced e-consultations, eliminating any risk when discussing your dental treatment options.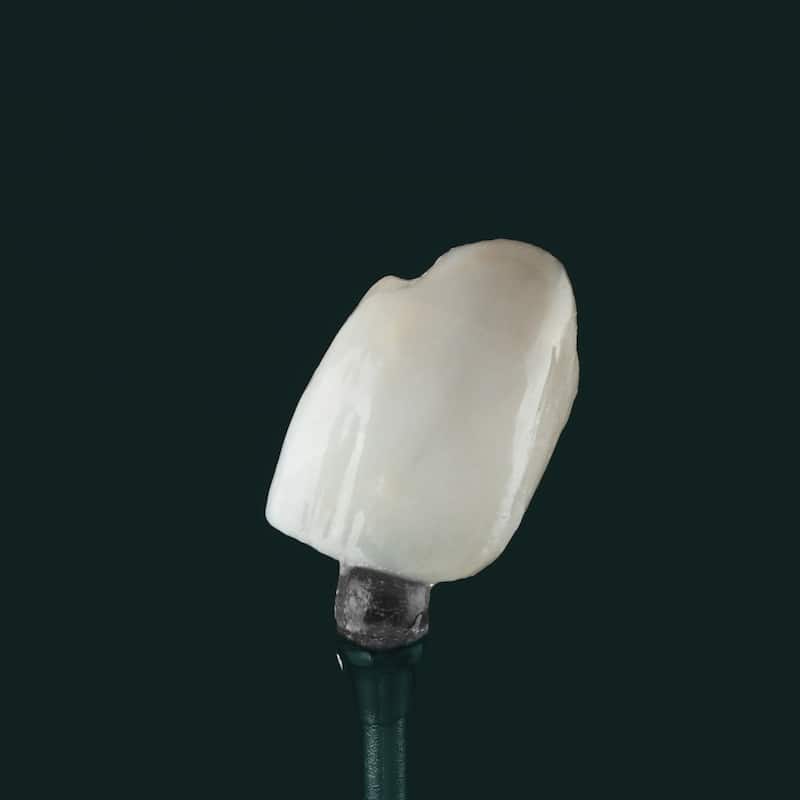 What problems do dental veneers fix?
On your first appointment for veneer treatment at our cosmetic dental practice in Leicester, you will receive a full and thorough dental examination, followed by minimal tooth shaping.
The bespoke veneers are then made by a dental laboratory to the exact shade and fit to suit you. Your next appointment consists of slightly reducing the front surface of the tooth in order to accommodate the new bespoke veneer.
It is then bonded to the tooth, to create an instant smile makeover. There may be a follow up appointment to evaluate
the restoration after treatment.
The dental veneer is one of the most rewarding aesthetic dental treatments available. Due to the quick turnaround of
the treatment, patients also appreciate the immediate enhancement of their teeth.
Post treatment of dental veneers
As with any dental treatment, care is required to ensure the treatment lasts as long as possible. With dental veneers, excessive force or impact is the main reason for its failure.
If you are likely to grind or clench your teeth at night, then a night guard could be a possible solution. To avoid breaking or fracturing a veneer, we also advise to refrain from eating hard food that would produce a great amount of force upon chewing.
Whether you have had dental treatment or not, it is always important to book your routine dental visit every 6 months, and maintain good oral hygiene.
Enquire about the treatment, and the cost of dental veneers today at our dental practice on Fosse Road Central in Leicester.