Looking for an emergency dentist on Fosse Road?
In a dental emergency, you may experience some form of pain, bleeding, swelling, or be in severe discomfort. If you have a chipped, cracked or a knocked-out tooth then this is also considered a dental emergency.
Complete the form below and we will call you back to discuss your dental treatment options.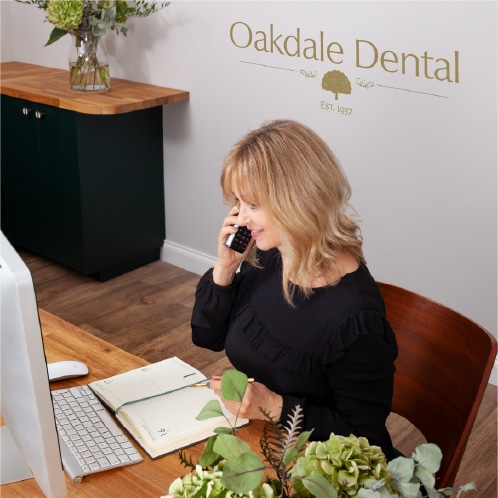 What To Do In A Dental Emergency In Leicester
Here at Oakdale Dental, Leicester we make it our policy to see a patient in the same day if they have a genuine dental emergency.
Please call 0116 26 27 150 and tell our friendly receptionists that you need to see an emergency dentist for a Pain Assessment, and give them a brief description of the problem.
We will try and book an appointment before the end of the day as long as the phone call has been made by 12.30 Monday – Thursday or 10am on a Friday.
The Pain Assessment is £45 and includes one small x-ray (for new patients).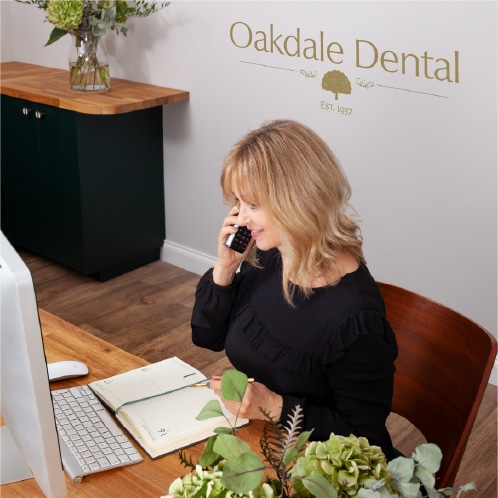 Advice For The Most Common Dental Emergencies
Here are some of the most common dental emergencies and how best to handle the problem whilst waiting to see the emergency dentist.
Toothache
Toothache can be excruciating. If you are experiencing pain, a combination of Ibuprofen and Paracetamol together is best to manage any discomfort if your medical history allows. If you cannot take Ibuprofen, then take Paracetamol on its own, and be sure to follow the directions on the packet.
Apply a cold compress if you have any swelling.
Chipped Or Broken Tooth
Breaking or chipping a tooth can be traumatic and painful. Save any pieces of the broken tooth. Rinse your mouth out with warm water and, if you have any bleeding, apply a compress to the affected area.
Trauma Or Knocked Out Tooth
Knocking a tooth out through trauma or injury is extremely distressing. If you are in serious pain and have sustained other injuries through a fall you should go to A&E.
If you still have the knocked-out tooth, keep it carefully inside your cheek so that the saliva will clean it. If this is not possible keep it in some milk. Do not put it in water.
Try to avoid touching the root to protect the root fibres. Please look at the tooth rescue advice on the smiling dentist poster.
Lost Filling
If your tooth is painful avoid hot or cold foods and eating on that side of your mouth.
Painkillers can help, and you can buy temporary filling material from a chemist or use sugar-free chewing gum as a temporary filler until you can see your emergency dentist.
Lost Crown
If you still have the crown then take this with you to the emergency dentist.
Take painkillers if you are in pain and avoid hot and cold drinks.
Abscesses
Abscesses are infections that occur under the tooth and can spread if they are left untreated.
If you notice any painful swelling in your mouth book an appointment with your emergency dentist.
You can take painkillers if you need to and rinse your mouth with salt water to relieve the pain.
If you are unsure about whether you have a dental emergency, phone us to discuss your problem. If we consider it to be an emergency we will make every effort to see you the same day, providing you call us in the morning.