Practice Membership, Leicester
Practice membership is by far our most popular option as it includes so many benefits. 
We offer two types; maintenance & prevention membership, or enhanced membership.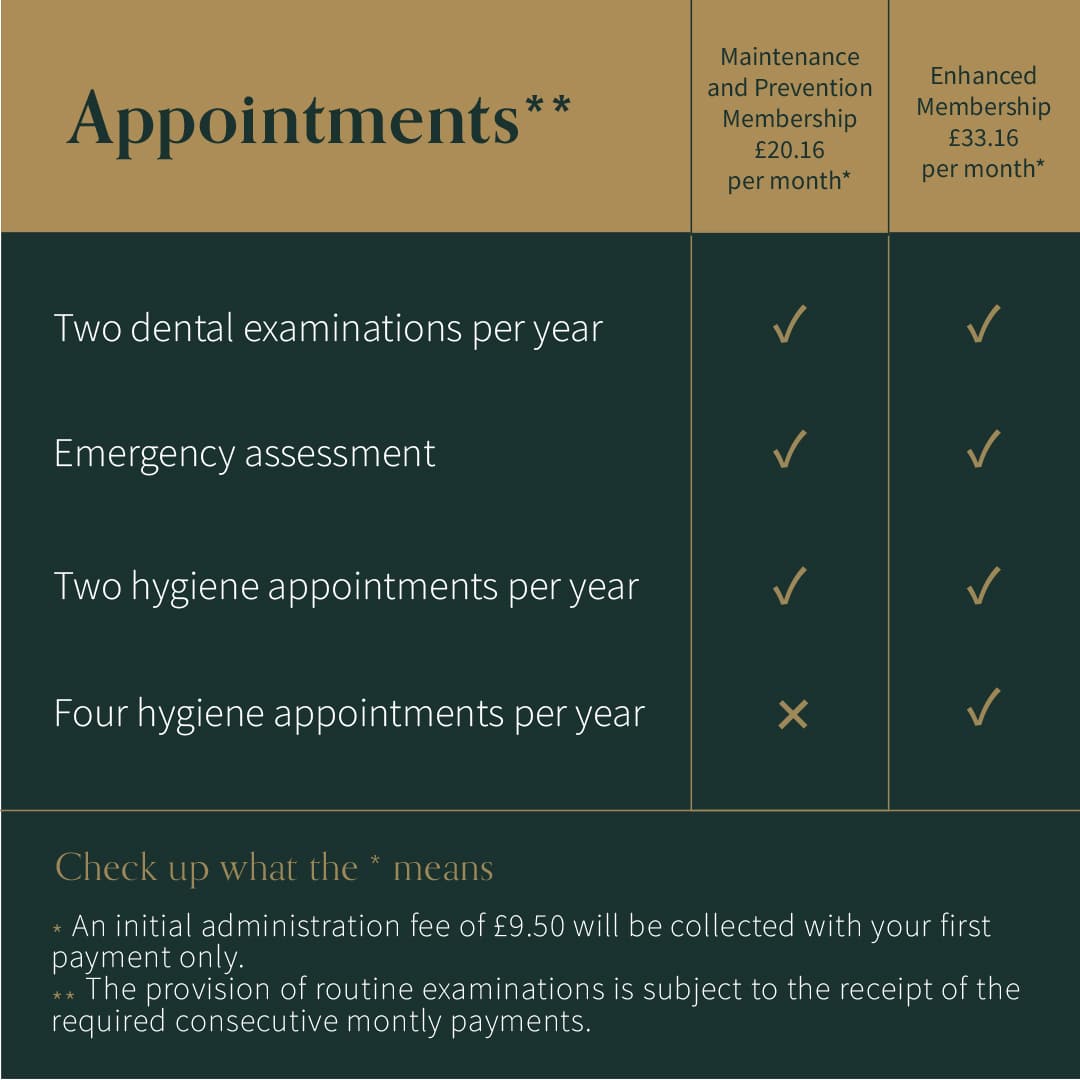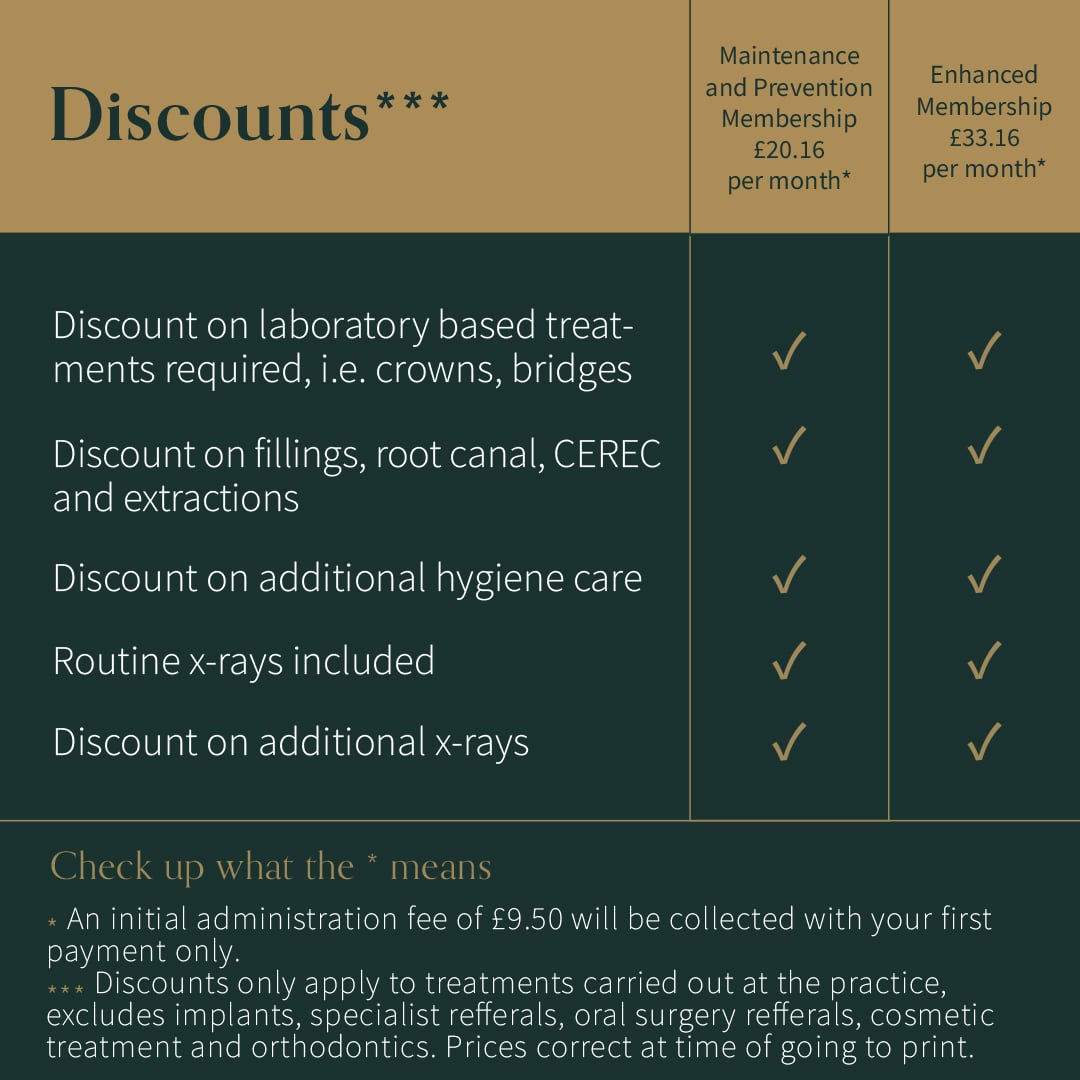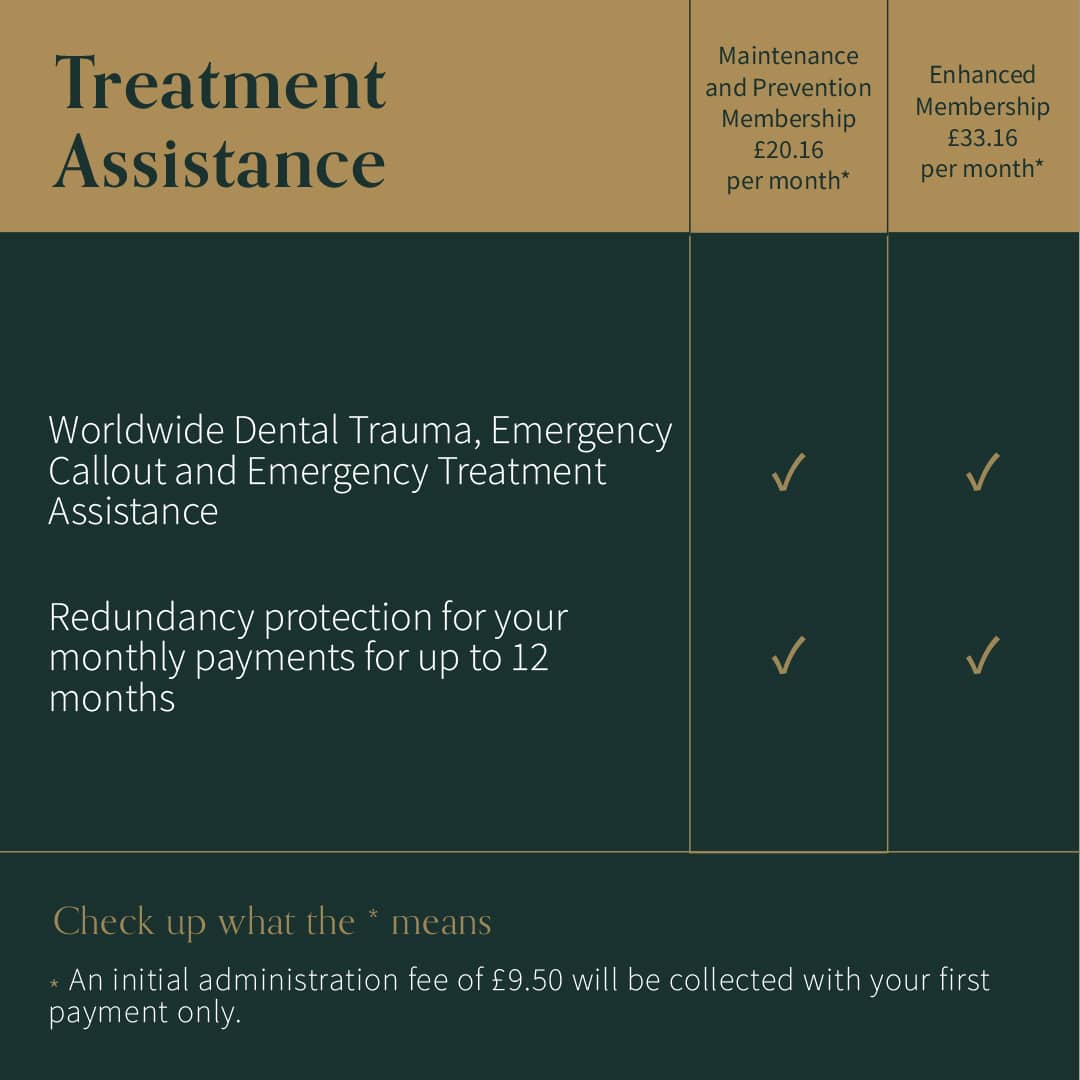 Give Yourself More Reasons To Smile…
The Benefits Of Being With Our Practice Membership Include:
Practice Membership is from as little as *66p per day.
Includes routine dental examinations,
routine x-rays, and hygiene
appointments.
Up to 20%** discount on treatments carried out at the practice.
Includes worldwide dental trauma and emergency callout insurance***.
Includes redundancy protection for your monthly payments for up to 12 months.
We offer flexible appointment times to suit you.
*Plus initial administration fee of £9.50 on first monthly payment only
**Excludes implants, oral surgery referrals, and orthodontics
***If you have a problem anywhere in the world then Practice Membership will refund any costs incurred
to obtain immediate pain relief, or repay any dental treatment provided in respect of external trauma
You just need to complete a simple agreement form at our practice to become a member. This will require your signature and bank account
details. We will then set up a monthly Direct Debit payment. Call now on 0116 26 27 150 to enquire about our Practice Membership.