YEARS AVERAGE TEAM EXPERIENCE
ESTABLISHED YEARS (and counting)
AVERAGE YEARLY PATIENT REFERRALS
YEARS AVERAGE TEAM EXPERIENCE
ESTABLISHED YEARS (and counting)
AVERAGE YEARLY PATIENT REFERRALS
Meet The Oakdale Dental Team In Leicester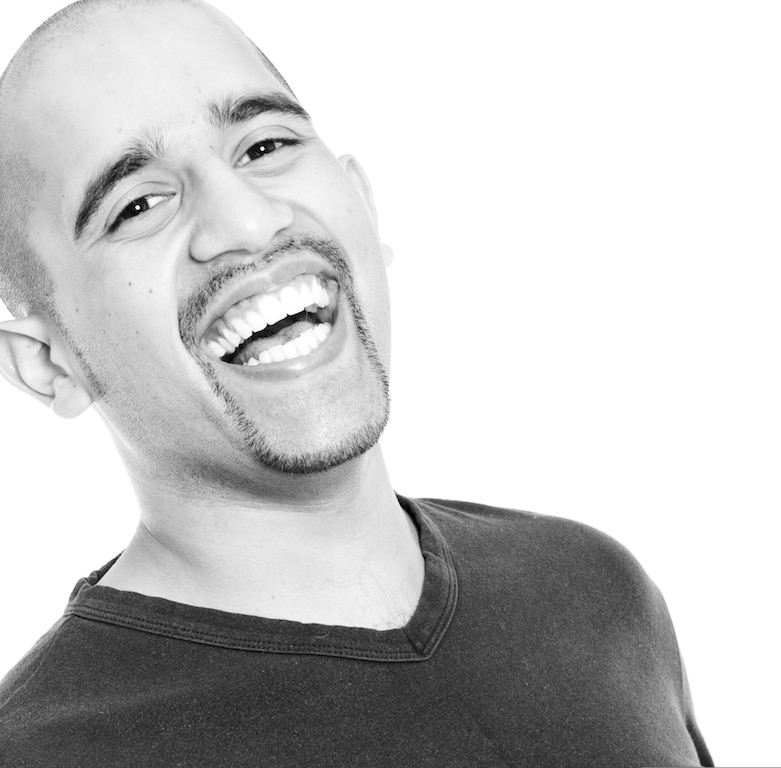 Dr Alif Moosajee
BDS MFGDP (UK), MJDF (RCS Eng)
Principal Dentist
GDC No: 83776
Dr Alif  Moosajee is the principal dentist at Oakdale Dental and is also the author of the book 'The Smiling Dentist'. Alif really loves dentistry; he has a passion for it and often says that if it wasn't his job it would be his hobby! Away from the practice he is a devoted father and husband and adores spending time with his wife and daughter playing and generally goofing around!!
Read Alif's Bio
Dr Alif  Moosajee is the principal dentist at Oakdale Dental and is also the author of the book 'The Smiling Dentist'- a jargon-free book about clinical dentistry which was written to provide patients with the information they need to help keep their teeth healthy and also provide them with information to allow them to make better choices about the treatment they have.
Alif really loves dentistry, he has a passion for it and often says that if it wasn't his job it would be his hobby! He has a particular interest in replacing missing teeth with dental implants and restoring broken down teeth using CEREC to provide crowns to patients in a single visit. Alif loves to do treatment that provides patients with the best outcomes and feels that dental implants and CEREC restorations give him the tools that enable him to provide restorations that most closely mimic natural teeth.
Alif spends much of his time dedicated to providing clinical care for his patients and running Oakdale Dental. He also makes appearances on BBC TV and Radio and on Channel 5 commenting on topical dental issues. He also continues to put pen to paper writing regularly for dental magazines 'The Probe' and 'Dentistry' and also Leicester-based publication 'The Urban Fox'.
Alif was Highly Commended Best Young Dentist at the Dentistry Awards 2015 and was runner-up in the  National Dental Awards 2015 in the Best Young Dentist category.
Alif is committed to improving patient care whether it be the patients he sees or by helping to educate other dentists so that they can improve standards of their own clinical care. Alif has set up and is the director of two study clubs at Oakdale Dental. Both of which invite other dentists to come and learn and also contribute, again to improve standards of care for all. Alif is a keen advocate for mentoring, especially in the field of implant dentistry, because he feels that mentoring helps dentists to become better, quicker. Especially with the more advanced aspects of dental treatment.
Away from the practice he is a devoted father and husband and adores spending time with his wife and daughter playing and generally goofing around!!
Core to Alif's belief is that the patient should always come first. That is why he would be delighted to welcome you to Oakdale Dental so that he and his fantastic team can provide for you the best standard of care possible, and hopefully give you many reasons to smile.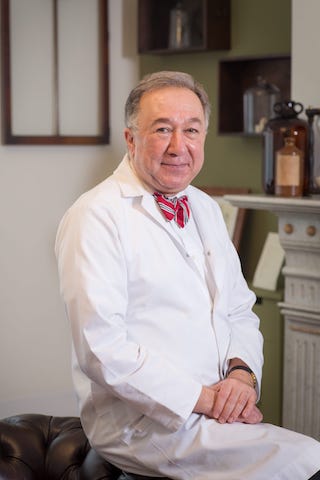 Dr Bayan Al-Sarraj
FDS, RCPS (Glasg) 1985
Specialist Oral Surgeon
GDC No: 58812
Dr Bayan Al-Sarraj is a qualified specialist oral surgeon and is on the General Dental Council's specialist register. He joined the practice in 2004, and due to his speciality he takes on referrals for oral surgery procedures from other practices in the county on a private basis. 
Read Bayan's Bio
Dr Bayan Al Sarraj is a specialist dentist. He is an oral surgeon with a particular interest in placing and restoring dental implants. 
Bayan did his specialist training when he worked in various hospitals and gained his FDSRCPS qualification from the Royal College of Physicians and Surgeons of Glasgow. 
He takes referrals from other dentists for dentistry involving oral surgery and dental implants and undertakes approximately 400 of these more complex cases per year.
Bayan enjoys teaching, lecturing on his specialist topic and also mentoring younger dentists to help them acquire the skills to provide this type of dentistry.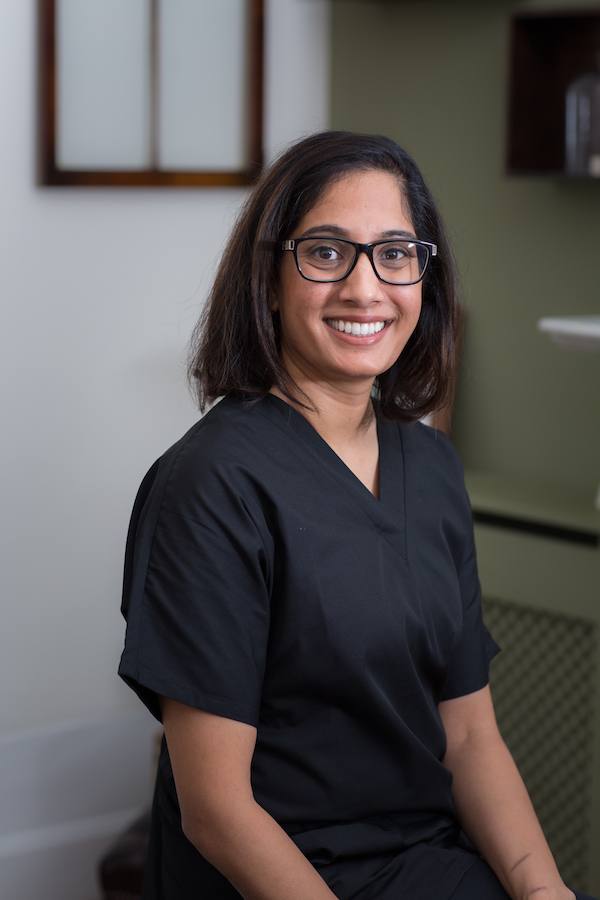 Dr Neena Amin
Dental Surgeon
BDS Lond 2002, MFGDP (UK), RCS Eng 2007
GDC No: 81170
Read Bio
Neena qualified in 2002 at Guys, Kings and St. Thomas' Medical and Dental schools. She went on to complete her vocational training in a practice in South London where she continued as an associate for four years. She moved to Leicester and joined Oakdale Dental in 2008.
She prides herself on having a gentle and friendly approach with patients, providing treatment in a confident and reassuring manner. She is patient, caring and genuine and has a particular interest in looking after families and providing holistic care to all of her patients.
She enjoys continuing her education and furthering her training in Dentistry: keeping up-to-date with modern techniques and materials. She has completed a certificate course in restorative and aesthetic dentistry with one of the U.K.'s leading dentists.
Outside of work she is a busy mum with two beautiful girls and enjoys nothing more than singing, dancing and reading books with them. She enjoys travel and baking.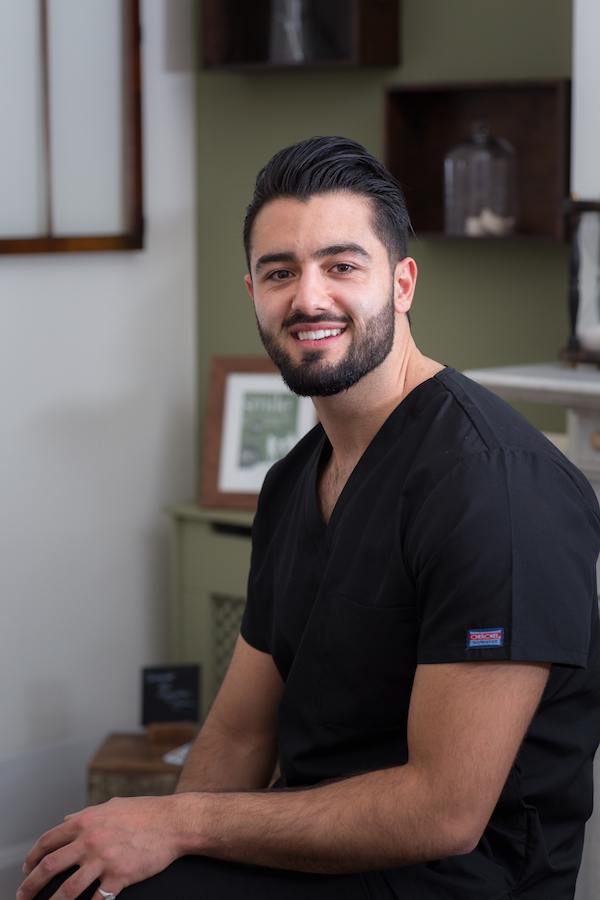 Dr Josh Virdee
Dental Surgeon
BDS Sheff.
GDC No: 259082
Read Bio
Josh is a really lovely guy who has a passion for dentistry and loves treating his patients. His passion and enthusiasm is infectious and it's made him really popular in the practice with both the team and more importantly all of the patients he sees.
He has an ethos of caring for his patients in the same way that he would treat members of his own family. This is shown through his gentle, friendly and happy manner which makes him a wonderful choice for all patients but especially those who may be nervous or anxious about visiting us Josh loves being able to improve his patients' smiles and has a special interest in moving teeth with invisible braces (Invisalign) and also using cutting-edge bonding techniques to enhance smiles in a very gentle and elegant way without having to drill and sacrifice healthy tooth.
Josh was born and raised in Leicester and loves being able to practice the dentistry he wants to do in the city that he loves. Away from work Josh is an avid footballer and is keen on both skiing and scuba-diving. Being of dual-heritage, Josh also has an affinity for travelling to different parts of the world to immerse himself in different cultures.
Josh can't wait to meet you and welcome you to Oakdale Dental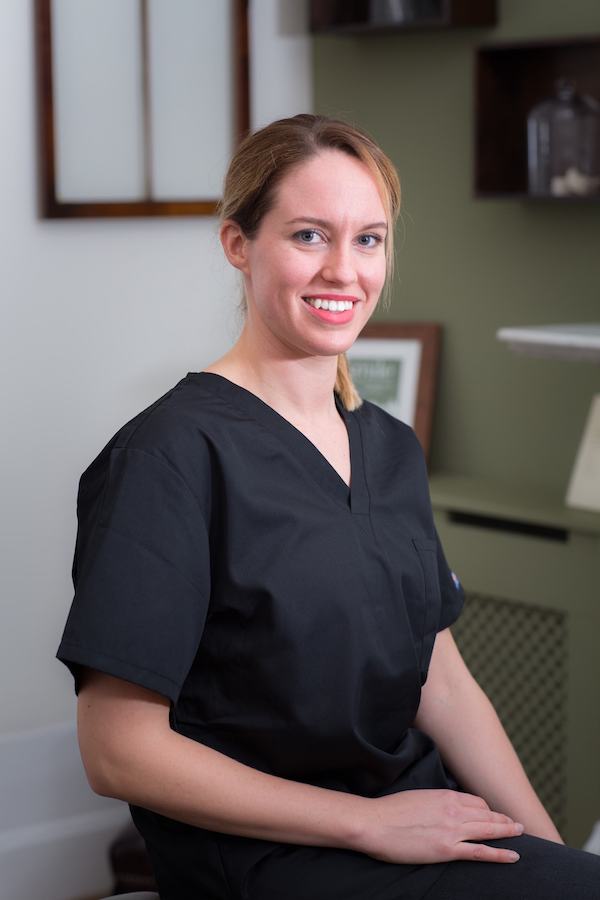 Rachel More
Dental Hygienist/Therapist
Dip Dent Hyg/Therapy
GDC No: 252039
Read Bio
Rachel qualified as a Dental Hygienist and Therapist with distinction at the University of Sheffield in 2014 and then successfully completed the highly competitive Therapist Foundation Training programme with the Oxford and Wessex Deanery. She has since worked in NHS and private practice and gained a wealth of experience in non-surgical periodontal therapy (treatment of gum disease), restorative treatment for adults and children and cosmetic treatments, including teeth whitening.
Rachel endeavours to make her patients feel relaxed and at ease by involving them in all aspects of their care. She is passionate about helping patients achieve optimal oral health and promoting a healthy lifestyle. Rachel is also a qualified Nutritional Therapist and finds the links between nutrition and oral health fascinating. In the future, Rachel would like to further her skills in implant maintenance and explore hypnotherapy techniques in dental practice.
Outside of dentistry, Rachel enjoys spending time with her family, cycling, practicing yoga and walking her dog, Daisy.
★ ★ ★ ★ ★
Amazing team. In all of my years of visiting different dentists accross the area from a patient perspective: WOW this team are most certainly the very best in the business. I was made to feel so welcome after arriving very early for my appointment. Coffee or tea on tap, lovely friendly reception girls and a really kind gentle but thorough dentist and nurse. Looking forward to getting my crown replaced soon. Thankyou Alif and the team, for giving me back my smile. Would recommend to all, young, old and inbetweenies.
Kim Bacon
We Offer Appointments To Suit You