Dental Hygienist Leicester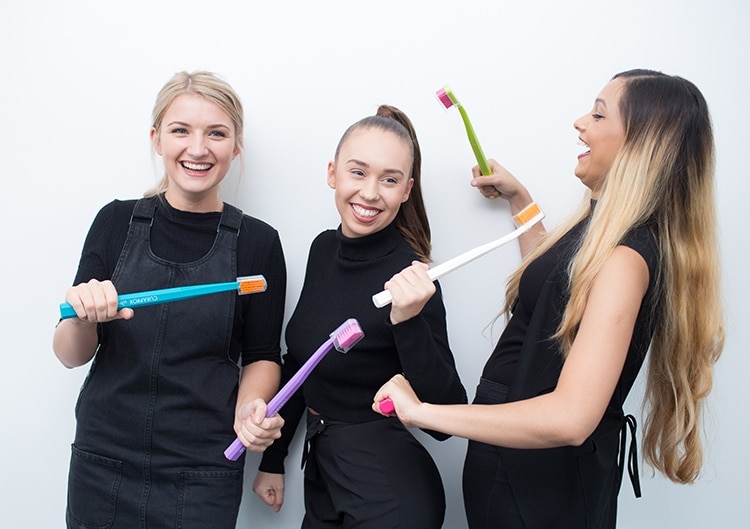 Treatments Provided by Our Dental Hygienist Leicester
Hygienists form an important role in keeping your teeth and gums healthy. At Oakdale Dental, Leicester we have dental hygienists who offer a range of treatments from routine check-ups to more complex treatments for gum disease.
Airflow Polish (New)
Our latest hygiene treatment, perfect for removing stains and brightening teeth.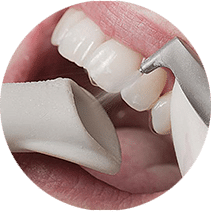 Scale & Polish
Routine cleaning of teeth by our hygienist to remove plaque and tartar buildup.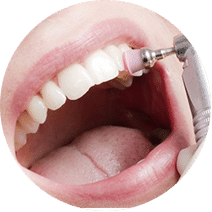 Should I Be Using An Electric Toothbrush?
Book now for your Dental Hygiene Appointment
Airflow Polish In Leicester
At Oakdale Dental we believe our patients deserve the best. This is why we invest in cutting edge technology and equipment like CEREC, which allows us to provide crowns in just a single appointment.
With an ever-increasing understanding of how we interact with both good and bad bacteria and the Biofilms they create, such as dental plaque, new approaches are developed to allow us to optimise your oral health. We also understand how health and disease in the mouth can affect the rest of the body, and this relationship is true in both directions.
Traditionally cleaning has been done by scaling and polishing and for decades not much has advanced in this time, but now there is AIRFLOW.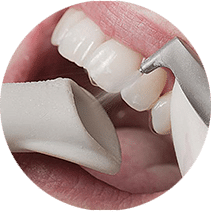 Our emphasis has always been on the prevention of oral disease but with the advent of Airflow we can now professionally clean your teeth and mouth to remove this bad biofilm as well as any surface stains that collect. This whole process is painless and more effective than ever before. The new process, called Guided Biofilm Therapy (GBT for short) also includes showing you where the plaque is so that you are able to minimise this biofilm after personalised coaching.
Ultimately it represents the pinnacle in what we can do as professionals to help you keep your teeth for a lifetime but also promote good general health and keep your mouth looking at its best too.
Even if your oral hygiene great, due to our lifestyle choices it is easy for our teeth to get stained over time. Air-Flow polishing is a great way of brightening up your natural teeth and improving your smile.
Some of the benefits of Airflow include:
Helps to remove staining from certain foods and drinks such as tea, coffee and red wine, and even from smoking.
Removes dental plaque and tartar-buildup, helping to prevent gingivitis and periodontal disease
More gentle on your natural tooth surface due to the use of high pressure water and airflow powder
Leaves you with a smooth surface across your teeth.
Currently the price for Airflow treatment is £77 for a 30 minute session. This revolutionary treatment is quickly becoming popular amongst our patients, so don't delay and book your next appointment for Airflow polish at Oakdale Dental.
Routine Appointment – Scale And Polish, Leicester
The scale and polish is a very common treatment carried out by hygienists. It is designed to keep your teeth clean and healthy and prevent problems from occurring in the future.
Plaque forms on your teeth and if it is not removed it will harden to form tartar. If left, this can cause bad breath, cavities, tooth decay and even gum disease.
A scale and polish will remove plaque and prevent the build-up of bacteria and gum disease.
At the routine appointment our hygienists can offer advice on measures to help prevent the build-up of plaque.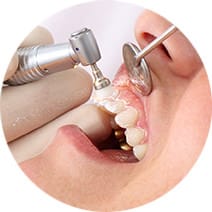 When plaque builds up and isn't treated, it can develop into more dangerous problems.
Gingivitis – the bacteria from plaque can cause inflammation of the gums which is known as gingivitis. Gums can become red, swollen, painful and prone to bleeding.
Periodontitis – If left untreated, gingivitis can develop into periodontitis. The gums pull away from the tooth forming pockets which contain bacteria and these become inflamed and infected.
Other Hygienist Treatments
Periodontitis Treatment
Periodontal treatments vary according to the extent of the gum disease. It could be as simple as changing your dental routine or behaviour. More severe cases will mean controlling and dealing with the infection. At Oakdale Dental we offer appointments with our hygienists to discuss periodontal treatments.
Dentomycin Treatment
Dentomycin is a gel that contains antibiotics which can treat periodontitis. The gel is applied directly to the pockets in the gums where the bacteria is growing.
Hurriseal Application
If you have sensitive teeth or sensitive gums it can be painful and annoying as you try to avoid certain food and drinks. At Oakdale Dental we can help by offering Hurriseal. This special solution is applied directly to the teeth to help protect them and overcome hyper sensitivity.
Why Choose Oakdale Dental, Leicester for Your Hygienist Treatment
At Oakdale Dental we offer:
An in-house periodontist (a dentist who is dedicated to gum treatments)
A dedicated and expert hygienist
A caring team of support staff in a family run practice established for over 70 years
Late night opening on Tuesday until 7.30pm
★ ★ ★ ★ ★
I never thought I would say I love going to the dentist! Try the new CURAPROX toothbrush, it's the creme de la creme!
★ ★ ★ ★ ★
I had an amazing experience with Oakdale Dental. My teeth and gums feel much better and look a lot healthier. I would like to thank the whole team as each and every person are very friendly and helpful.
We Offer Appointments To Suit You