Start your new smile journey from the comfort of your home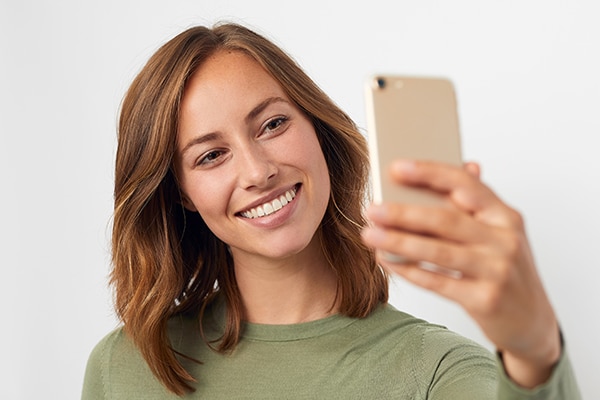 Book a free online consultation
"WhatsApp / FaceTime / Facebook"
at your convenience!
Temporary Practice Closure
We understand that many patients are practicing social distancing, and may not want to visit the practice for dental consultations. As a result, we've introduced e-consultations, eliminating any risk when discussing your dental treatment options.
CORONAVIRUS COVID-19 UPDATE - Visiting Oakdale Dental
We want to reassure our patients that at Oakdale Dental we are keeping up to date with the NHS and government advice regarding the Coronavirus. We are adhering to guidelines to ensure the safety of our patients and staff are maintained so that services can continue as usual. Our premises are always thoroughly cleaned every day and will continue to do so in order to minimise the risk of spreading germs. Rest assured; you are perfectly safe to continue to visit our dental team as usual.
Minimising The Risk
We kindly would ask that our patients help in protecting our dental practice by following the government guidelines. Please check the government website and follow advice.
https://www.gov.uk/government/publications/covid-19-specified-countries-and-areas/covid-19-specified-countries-and-areas-with-implications-for-returning-travellers-or-visitors-arriving-in-the-uk
•Have you travelled to any of the affected countries in the last 14 days?
•Have you have been in contact with somebody who has travelled to these areas or if you have been in contact with somebody who has the Coronavirus?
•Have you had any of the following symptoms –
Cough?
Fever?
Shortness of breath?
If you have answered yes to any of these questions then to protect yourself and others, we would ask that you stay at home, dial 111 and speak to a health professional.
Why Oakdale Dentists in Leicester
A friendly, helpful team in a family run practice established for over 70 years. With an average of 25 years of experience, you are in good hands.
From a routine check-up to cosmetic procedures, we offer all aspects of dentistry under one roof. We look forward to welcoming you.
All of our treatments are completely bespoke to your needs but one thing that remains consistent is our exceptional level of service.
Leicester Dentist Offering General & Cosmetic Dentistry
Individual dental treatments below
Welcome To Oakdale Dental Leicester
At Oakdale we strive to give patients the best experience possible. We are committed to complete patient care, whether that be the treatment we provide in the dental surgery in Leicester, or the experience that patients have before and after the treatment.
From the warm welcome you receive when you arrive, to your pleasant stay in our ambient patient lounge, we know that you will have plenty of reasons to smile.
We aim to not only meet the high expectations you have, but to exceed them.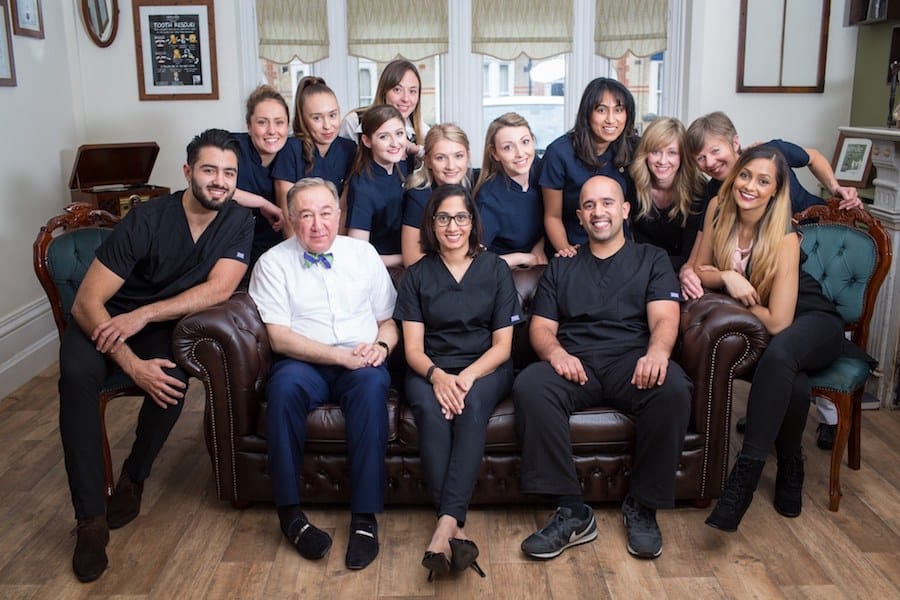 Meet The Oakdale Dental Team
At Oakdale Dental, the entire team are committed to working together for the benefit of our patients. We value and care about our patients, so the ethos is at the heart of everything we do.
"Great staff and very professional service. I have had extensive work carried out over a number of months and for a total dentist coward as I am it has been a breeze thanks to the staff, they are the best dental surgery in Leicester I know"
"Thank you for my treatment!! Pain free after 1 year, glad I came to you to sort it. Thank you for my lil man's toothbrush.. He actually likes it, as the others are too hard!! Thank you!"
We Offer Appointments To Suit You