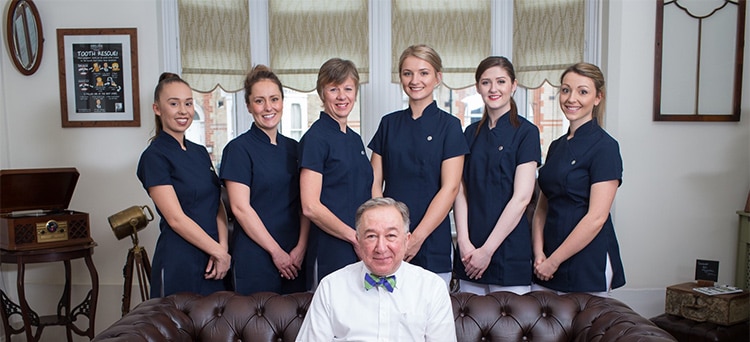 The Cost of Affordable Dental Implants, Leicester
This is a frequent question and people are rightly justified in wishing to know the costs of this treatment. The price of dental implants in Leicester is subject to the teeth replaced and the number of implants used. Those with higher quality and quantity of jawbone may need less implants to achieve the required stability.
What Does The Cost Include?
To give you an idea of what's included for a straight forward single crown case at Oakdale Dental the fee for a single dental implant is £2,500 and this includes:
From start to finish all treatment is completed at Oakdale by one dentist
Extraction of the tooth (where necessary)
Cleaning of the extraction socket (where necessary)
Bone grafting of the socket (where necessary)
Placement of the implant (immediate or delayed)
Provision of a temporary partial denture replacement (where necessary)
Fitting of the permanent crown on the implant
Please note that this represents the fee for a straight forward case. There are further charges for advanced cases that require complex surgery e.g. bone reconstruction surgery, sinus floor lift procedures, ridge expansion techniques.
Please book a consultation appointment and we will be happy to discuss your case and options.
Dental Implants Made Affordable With Finance Options In Leicester
How much is your peace of mind and health worth to you? For many people, the chance to become a new, confident person outweighs the price of any dental treatment.
At Oakdale Dental, we aim to make it more affordable by offering different options to help with the cost of private dental treatment. We have 0% interest free finance, as well as other competitively priced flexible finance options. Read more here.
We also offer our monthly Practice Membership, which provides many benefits to our patients, such as discounts on in-house private treatments. Read more here.
Dr Al Sarraj is a qualified specialist oral surgeon with a particular interest in placing and restoring dental implants.
Learn More About The Cost & Finance Options With Dental Implants
"I had a surgery for 2 wisdom teeth. Dr Al-Sarraj explained the surgery. His patience and kindness is unique! 5 months of pain and no doctor wanted to remove them because it was very close to the nerve and I could be paralysed, but I can now smile again. I came out smiling and singing. Thank you for everything."
"Exceptional service and care. My dentist was an absolute gentleman who clearly takes pride in his work.
I had a dental implant in a front upper incisor. The final result was outstanding. My smile is finally back.
Thank you to all involved."
Why Choose Us For Your Dental Implant Treatment
At Oakdale Dental we offer:
Free initial consultation with the Patient Care Coordinator to discuss your dental implant treatment options (£70 if with a dentist)
Expert staff who are fully trained in all areas of dental implants at our specialist referral centre in Leicester
Friendly, helpful staff in a family run practice established for over 70 years
Late night opening on Tuesday until 7.30pm
We Offer Appointments To Suit You